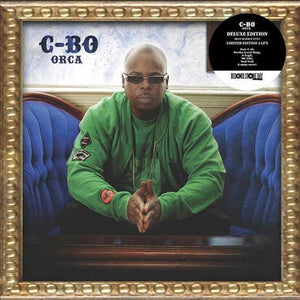 C-Bo - Orca (Deluxe Edition)
New Vinyl

Record Store Day 2022

5014797906822

LIMIT ONE

West coast legend C-Bo has long been praised as one of the true icons of Gangsta Rap. His album Orca (Deluxe) perfectly shows off his iconic status, and has long remained a fan favorite. With features from other legends like MC Eight, Paul Wall, E-40 and more, we truly expect fans to be rabidly excited about this first vinyl press.