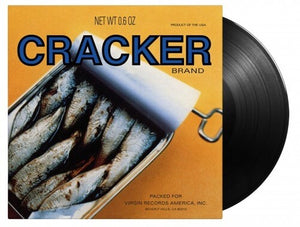 Cracker - Cracker
New Vinyl 
600753948101
1. TEEN ANGST (WHAT THE WORLD NEEDS NOW)
2. HAPPY BIRTHDAY TO ME
3. THIS IS CRACKER SOUL
4. I SEE THE LIGHT
5. ST. CAJETAN
6. MR. WRONG
7. SOMEDAY
8. CAN I TAKE MY GUN TO HEAVEN?
9. SATISFY
10. ANOTHER SONG ABOUT THE RAIN
11. DON'T FUCK ME UP (WITH PEACE AND LOVE)
12. DR. BERNICE
180 gram black audiophile vinyl. The American rock band Cracker origins from Bakersfield, California and was formed in 1990 by lead singer David Lowery and guitarist Johnny Hickman, who both came from the band Camper Van Beethoven. Cracker includes "Happy Birthday To Me" and the radio hit "Teen Angst (What The World Needs Now)", which peaked at #1 on the US Modern Rock chart.