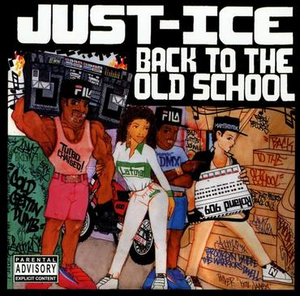 Just-Ice - Back To The Old School: 35th Anniversary Edition
New Vinyl 
Record Store Day 2021

LIMIT ONE
664425604917
The mark the 35th Anniversary of this old school classic, Get On Down presents "Back To The Old
School" in an exclusive splatter colored vinyl pressing with a deluxe commemorative OBI strip
"Back To The Old School" may have seemed like a crazy title for a Hip Hop album released in 1986. In
retrospect, Just-Ice clearly saw the movement into a new school of Hip Hop as artists like Run-DMC and LL
Cool J were moving towards mainstream commercial success. The release serves as a punctuation mark at
the end of the old school of Hip Hop with production by none other than Kurtis Mantronik of acclaimed
electronic hip-hop group Mantronix. Long out of print on vinyl, Get On Down marks the 35th anniversary of
this landmark with a deluxe edition of the LP available only for RSD 2021.
A Side
1. Cold Gettin' Dumb
2. Love Story
3. Back To The Old School
4. Latoya
B Side
1. Gangster Of Hip Hop
2. Little Bad Johnny
3. Put the Record Back On
4. Turbo Charged