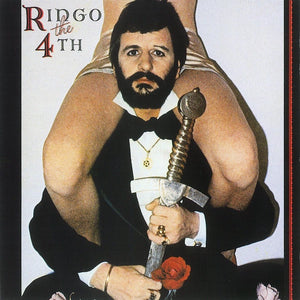 Ringo Starr - Ringo The 4th
New Vinyl

Record Store Day Black Friday 2022
829421181095
LIMIT ONE
Often considered one of his coolest works of the late 1970s, Ringo The 4th is one of Ringo Starr's most loved ventures. Whenever the legendary Ringo makes a record, there's always a little help from his superstar friends, like producer Arif Mardin (Aretha Franklin, The Rascals), along with musicians like King Crimson bassist Tony Levin, the late great Luther Vandross, Bette Midler, David Bromberg, Melissa Manchester and David Foster.
Featuring the classic singles "Drowning In The Sea Of Love" and "Wings," along with the dancefloor rocker "Can She Do It Like She Dances" and a powerful version of Allen Toussaint's "Sneakin' Sally Through The Alley", Ringo The 4th captures The Beatles' drummer and vocalist on a driving and eclectic album that continues to thrill generations of fans.
Mastered impeccably by Joe Reagoso at Friday Music Studios and Capitol Records in Hollywood, this album Sir Richard Starkey re-release is pressed for a limited time on 180g audiophile translucent orange vinyl, and housed in a striking gatefold cover, with lyrics and rare photos not seen in years.