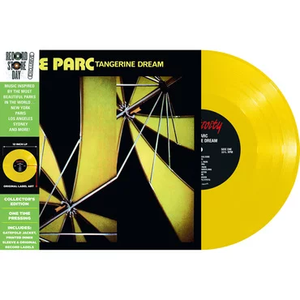 Tangerine Dream Le Parc
Never reissued on vinyl. Each track on the album is inspired by a particular park from somewhere around the world. Le Parc marked Tangerine Dream's last studio release with Johannes Schmoelling. Color double vinyl with original labels, printed inner sleeves, cardboard jacket with two pockets and LP marketing folder (obi) with RSD 2019 logo.
LPx2 - Record Store Day 2019 Release on Colored Vinyl.